Warriors' head coach Steve Kerr named Kevon Looney the team's starting center.
James Wiseman, the Warriors' first round pick back in 2020, will start the season on the bench
---
In an interview with Anthony Slater of The Athletic on Tuesday, Steve Kerr named Kevon Looney the Warriors' starting center for the 2022-23 campaign
"Loon will come back as the starter," said Kerr. "He has earned that and then some. We're all thrilled that he's back. There was a real fear that we'd lose him. To get him back is massive for our team. It sets up well for Loon to continue what he did for us last year. In doing so, he's really a good mentor for James [Wiseman]."
Kevon Looney was as solid as a rock for the Warriors last season, suiting up for all 82 regular season games. Looney was tasked with manning the interior with James Wiseman on the mend and the big man did exactly what was asked of him. Despite his lack of size at the center spot, the seven-year vet dominated the glass and held his own on the defensive end against stiff competition.
Looney inked a three-year, $22.5 million extension this off-season to remain a Warrior. From the moment last season concluded, the Golden State front office made it clear that retaining Looney was a top priority. The UCLA product was an indispensable part of the Warriors' championship run and would've been a tough guy to replace.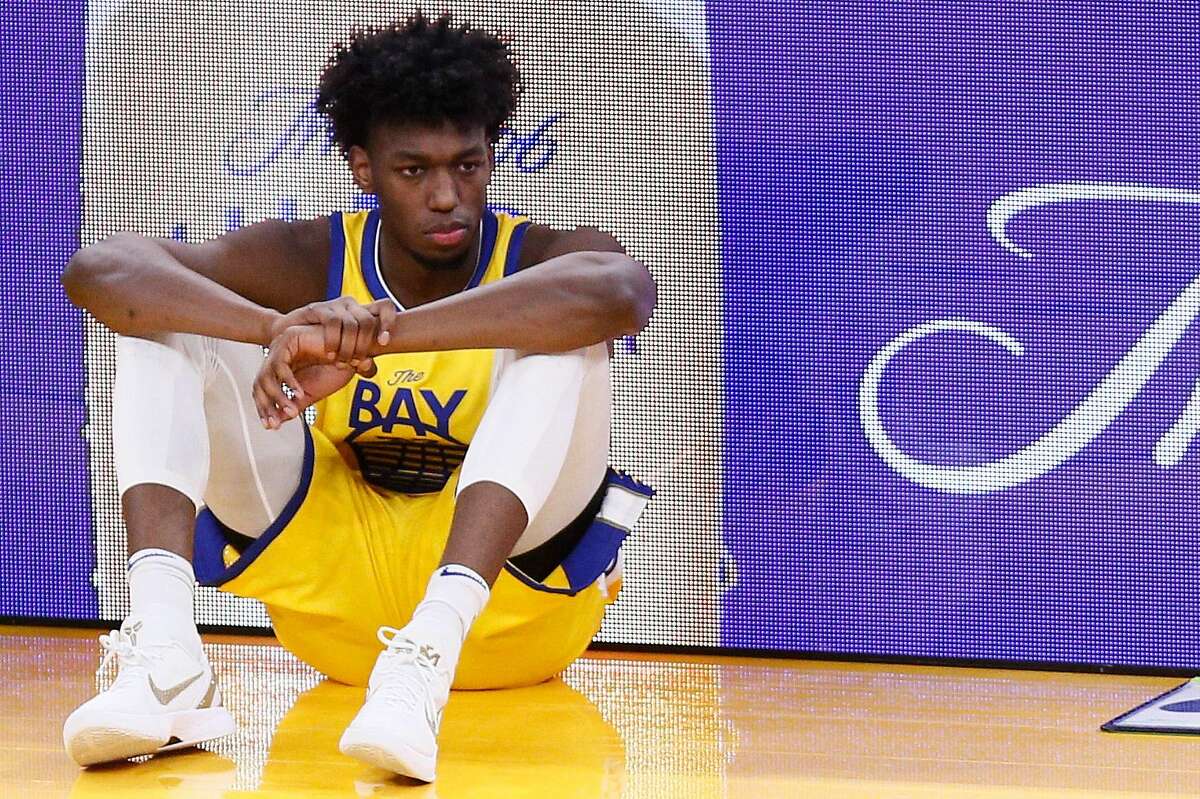 James Wiseman averaged 11.5 points and 5.8 rebounds during his rookie year which was cut short due to multiple injuries. He would follow that up by sitting out the entirety of his sophomore season with a knee injury that would eventually require surgery.
Wiseman's only real on-court action in the past year and a half came in this year's Summer League, where he averaged 10.5 points and 5.5 rebounds across four games. Wiseman did play under a minute restriction but still managed to show off his versatility, utilizing his 7'0 frame to challenge shots at the rim and creating for himself on offense, even stepping behind the arc to knock down a couple of threes.
As Coach Kerr explained, it makes far more sense for Wiseman to start out in a bench role rather than rush into the starting position.
"I think this will be a more natural progression for James, one that didn't really happen his rookie year because of the situation," said Kerr. "We felt like we needed to get him as much experience as possible, and Looney was coming off a season where he missed all that time with the nerve issues. So this seems much more natural, much more organic. Loon is the incumbent, the championship-starting center who has seen everything. Then you have James, who will learn from him and with him and will get his chances as we go. It's a healthy growth situation for James."