Draymond Green may be up for a contract extension following the 2022-23 NBA season
Green feels he is deserving of the full max extension, but the Golden State front office seems to disagree
---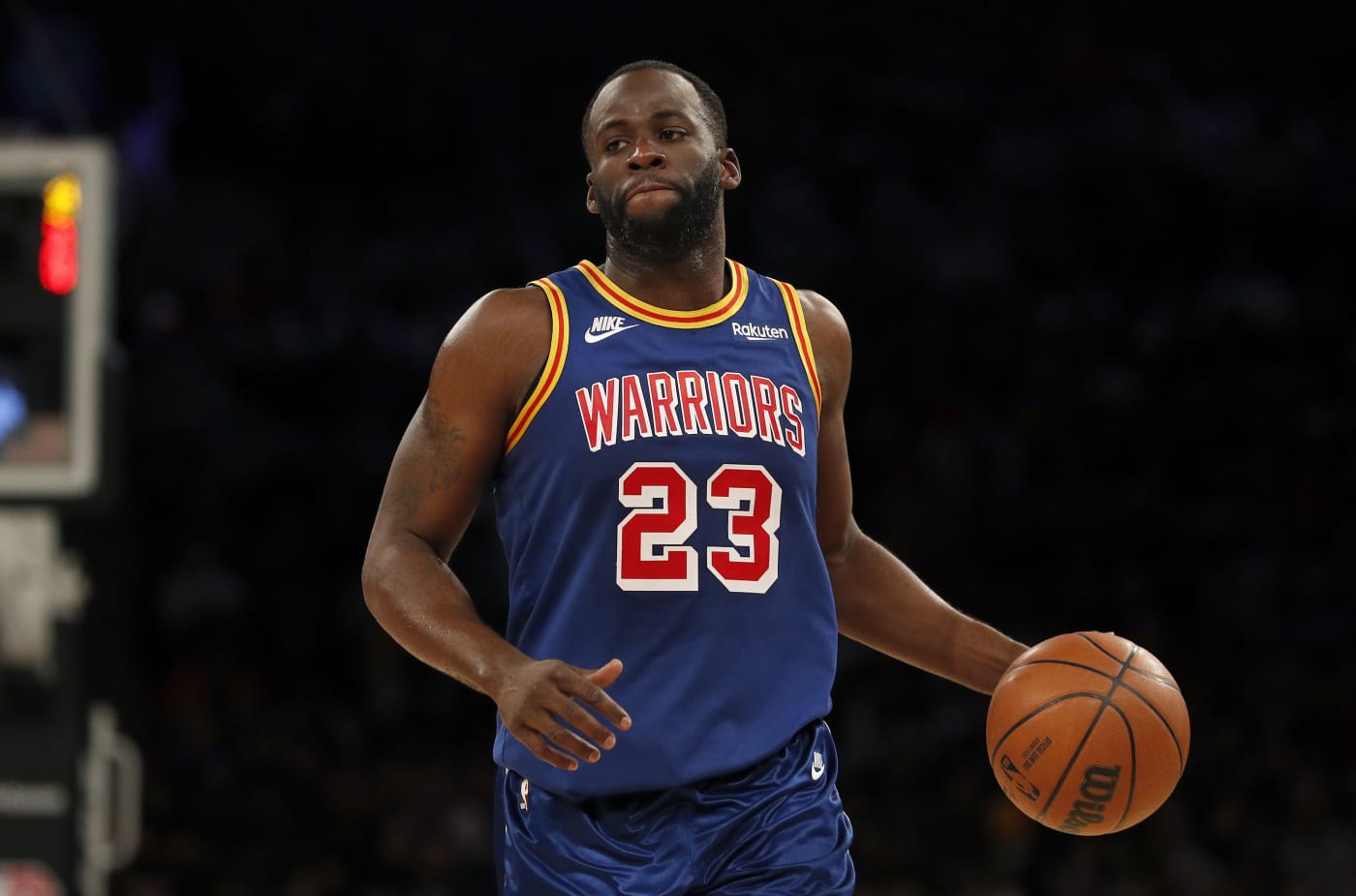 What seemed to be a quiet week for the reigning champions, suddenly caught fire amid reports that Draymond Green is seeking a max extension to remain a Warrior.
Today, the NBA's on-court product is largely overshadowed by constant roster instability. Free agency has always been the primary route for players to change squads, but nowadays, more star players have begun to bypass their contractual obligations, requesting trades mid-season and forcing their way to a specific destination. This constant fluctuation can be quite a drag, but it does inspire a deeper appreciation for the few players who choose to remain with one franchise for the majority of their careers. In rummaging through today's NBA, you'd be hard pressed to find teams that have managed to keep their star talent for more than seven or eight years – the Warriors have managed to hold on to their core trio for north of a decade now. Golden State's big three have experienced so much success together that it is almost painful to picture Steph Curry, Klay Thompson, or Draymond Green ever suiting up for another franchise. Well, that reality is less improbable than you'd think.
According to a report from Marcus Thompson and Anthony Slater of The Athletic, Draymond Green is seeking a max extension from the Golden State Warriors. Green has two years left on his current contract but with a player option attached to the second year, he will presumably opt out of his deal to negotiate a new one. Green is chasing an extension that would net him $164 million over the next 5 years.
To nobody's surprise, the Warriors do not seem too interested in satisfying Green's request. The 32-year-old is fresh off of a season in which he was not only plagued by injuries, but averaged only 7.5 points, 7.3 rebounds, and 7.0 assists per contest (those are not numbers that typically warrant a max extension). To his credit, Draymond Green is one of the few players in the league whose impact cannot be measured by the box score. He has been an irreplaceable piece of the Warriors' dynastic run, so it is not outlandish that he feels deserving of such a payday. What makes matters more complex, is that the 2021-22 Warriors set a record for having the highest payroll in NBA history. With contract extensions for both Andrew Wiggins and Jordan Poole looming, spending big on Green is a tough proposition.
Perhaps the biggest surprise of this recent report, is that Green is willing to explore outside options to secure the money he feels he deserves, putting the Warriors' front office in quite the pickle. Of course, they would love to bring back all three of Wiggins, Poole, and Green for the foreseeable future, but that would require spending upwards of $200 million in luxury taxes. Even for the Warriors' ownership group, that is a tall order.
The Draymond Green quandary comes with another attached to it. Per Thompson and Slater, Stephen Curry would "not be happy" if the Warriors were to lose Green over a financial dispute. Curry views he, Green, and Thompson as a "package deal," so it may be in the Warriors' best interest to keep their nucleus happy. What that could mean for Wiggins and Poole remains to be seen but the fact remains that Bob Myers, Joe Lacob, and crew have a lot of decisions to make.
The silver lining here is that the Warriors will have all of these guys on the roster next season. Once the regular-season rolls around, they can set the money talk aside and re-direct all their attention to repeating as champions.