The NBA's Free Agency Frenzy got off to a blazing hot start, as less than an hour before the official moratorium got underway, Kevin Durant tipped the NBA on its axis (again), requesting a trade from the Brooklyn Nets.
Amid all the extensions, trades, and intriguing new signings, Warriors fans bit their nails, patiently waiting for the franchise to make some noise.
---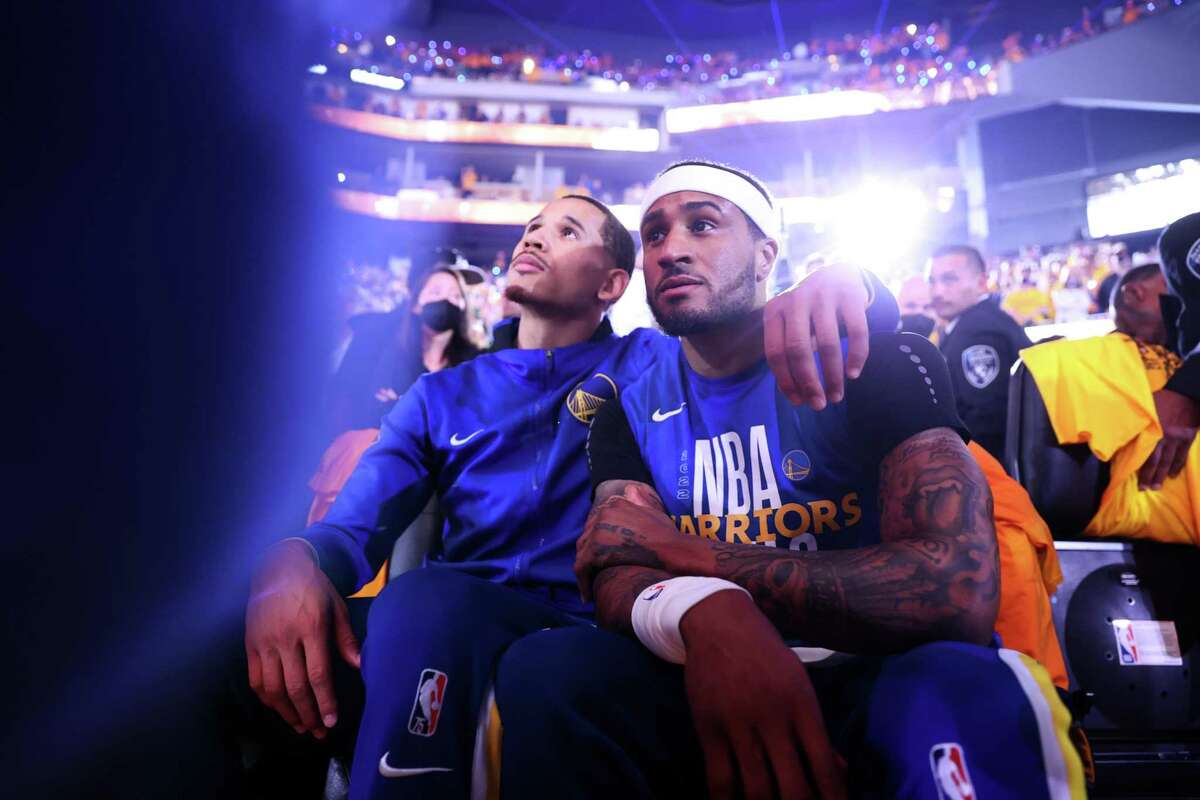 Lakers Snag Juan Tuscano-Anderson
The Los Angeles Lakers signed Juan Tuscano Anderson to a 1-year contract on Thursday evening. He rarely saw the floor for the Warriors and slipped further down the depth chart as the season wore on, but Tuscano-Anderson was still an important component of the Warriors' success. He was a vocal leader in the locker room and played with high intensity whenever his number was called. JTA embraced the opportunity to represent his hometown and possessed a certain pride and grit that boosted the Warriors' overall character. He will be missed in the Bay.
Otto Porter Jr. Signs With Toronto
Otto Porter Jr. proved to be a nice enhancement to the Warriors' depth last season, his outside shooting and defensive versatility allowing for the 9-year vet to carve out a key role for himself off the bench. The Warriors' coaching staff trusted him in big moments and more often than not, Porter Jr. came through with some timely shot-making and defensive vigor. One would imagine that with extensions for Andrew Wiggins and Jordan Poole at the top of the bucket list, the Golden State front office was prepared for this, but the loss will sting nonetheless.
Blazers Outbid Warriors for Gary Payton II
Keeping Gary Payton II was a priority for the Warriors heading into free agency and it was widely expected that he'd return to Golden State – until it wasn't. As midnight approached on Thursday night, news leaked that GP2 was drawing a great deal of interest from the Portland Trail Blazers and that Golden State might not have the means to match an offer. In the end, Payton II followed the heftier payday, and you can't be mad at that. The news of Payton II's departure was met with some slight overreaction, though he will be sorely missed. His menacing point of attack defense worked in tandem with his elite off-ball instincts to disrupt offensive sets and create all sorts of havoc in driving lanes. He was a crucial factor off of the Warrior bench in the playoffs, and the Dubs likely don't win the NBA title without their defensive ace. Payton II's story is truly one of a kind and the Oregon native deserves every last penny he will get in PDX.
Kevon Looney Returns on 3-Year Deal
Kevon Looney will return to the Bay on a team-friendly 3-year $25.5 million deal. It would've been a failure of an off-season for the Warriors had they not been able to come to an agreement with one of Looney and Payton II and though they would have loved to lock up both long-term, retaining Looney was priority number one. The Warriors were in dire need of a solid interior presence with James Wiseman sidelined and Kevon Looney stepped up. Even though the 6'9 Looney isn't the prototypical center, he was one of the best rebounders in the NBA and held his own against much larger competition at the center position. He excelled in the postseason and cemented his status as an integral feature of Golden State's dynasty. Though it is unclear whether he will reclaim the starting spot, with James Wiseman set to return to action, Kevon Looney remains a Golden State Warrior.