Less than a week after the conclusion of the 2021-22 NBA season and the crowning of the Warriors as NBA Champs, the off-season festivities are officially underway
With the 76th NBA draft about to commence and free agency looming, the Warriors have some big decisions to make. At the top of that list –  is extending Andrew Wiggins and Jordan Poole
---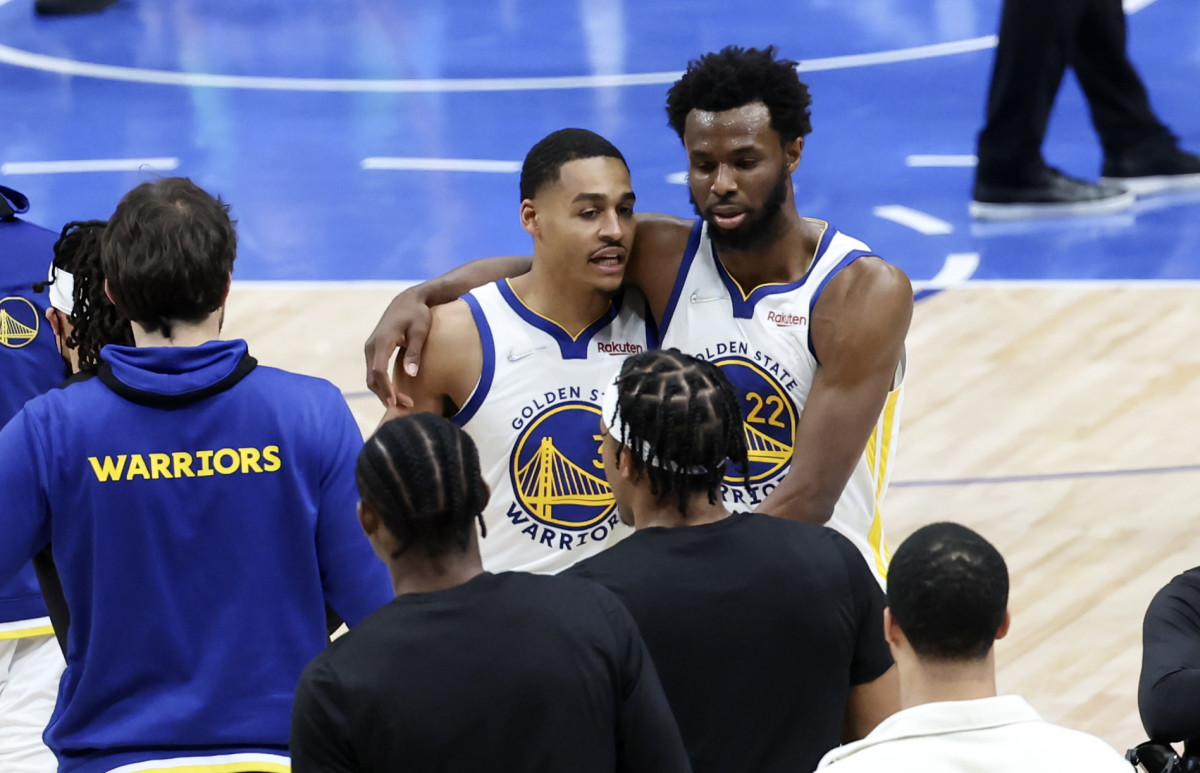 The majority of NBA teams have been in off-season mode for a few months now, inquiring about possible draft-day trades, and scoping out the upcoming free-agency class in search of a brighter future. The Golden State Warriors are still recovering from a week of celebration, fresh off of securing their fourth NBA title in eight seasons. Their core trio of Steph Curry, Klay Thompson, and Draymond Green were, and will always be the main proponents of the Warriors' success, but the Warriors' robust supporting cast is what ultimately powered them past the Boston Celtics.
Warriors Prioritizing Wiggs and Poole
Andrew Wiggins and Jordan Poole each have one year remaining on their current contracts meaning both will be free agents following the 2022-23 season. Per ESPN's Kendra Andrews, Bob Meyers is keen on keeping Poole and Wiggins around long-term: "We're a long way from figuring out what (they) want. But I know what we want – to keep them."
Andrew Wiggins had an absolutely incredible third year in The Bay, silencing his critics and breathing new life into his career. While it might have been premature and unfair, Wiggins was labeled a bust by many after his tenure in Minnesota. The Canadian wing was tasked with being a number one scoring option right out of college and his defense naturally took a backseat. Wiggins was by no means a bad player but nothing about his game screamed superstar as many had hoped. As it would turn out, all it took was a change of scenery for Wiggins to realize his potential, and under the tutelage of the Warriors' elite coaching staff, Wiggs went from inefficient scorer to two-way star. The nine-year vet averaged 17.2 points per game this past year while playing elite defense, his regular-season play earning him All-Star status for the first time in his career. Yet it was his postseason that stood out. Wiggins provided the Warriors with a steady isolation-scoring presence and embraced the challenge of defending the opposing team's best player throughout the entire championship run. He also gave the Dubs a much-needed boost on the rebounding front, averaging around 7.5 boards per game. Andrew Wiggins was arguably the second-best player on a championship team – He deserves every penny headed his way.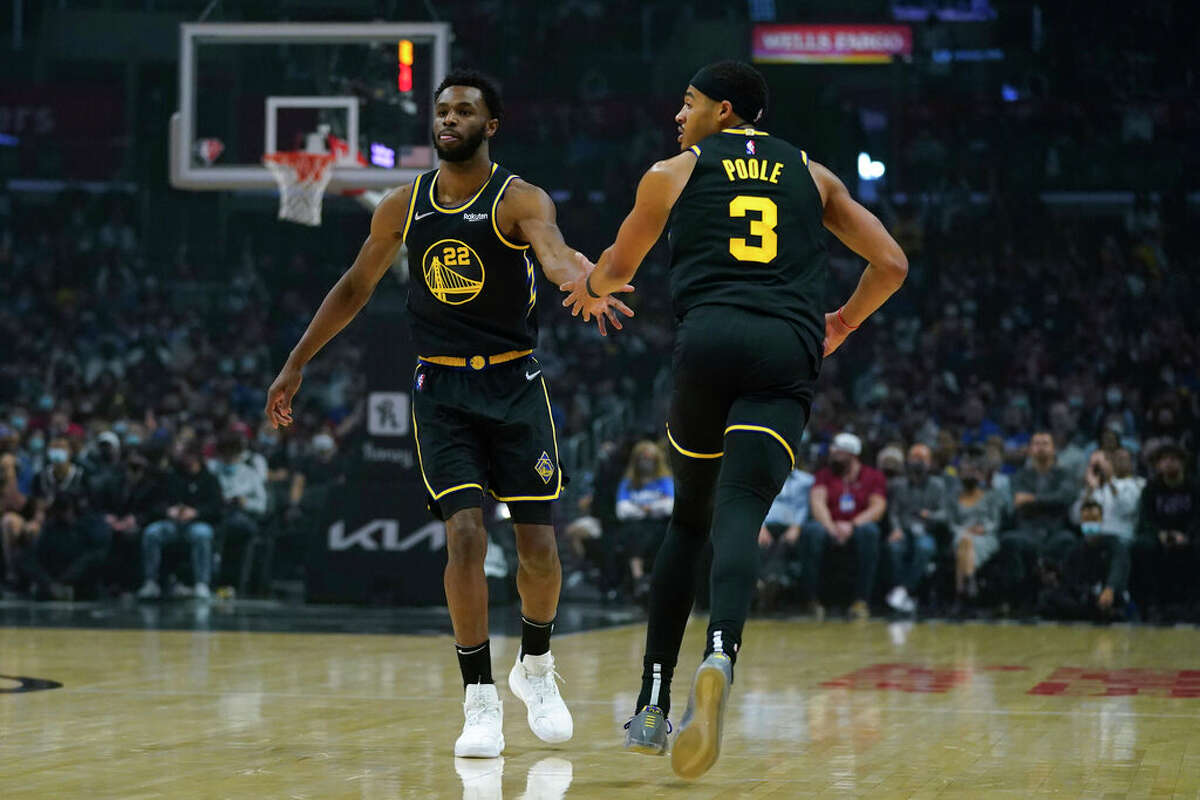 Jordan Poole had an equally impressive 2021-22 campaign. The third-year Michigan product averaged 18.5 points per game and showcased not only his scoring prowess but his improved playmaking chops as well. It became clear early on that Poole had been learning from his elders, his off-ball movement often drawing some Steph Curry comparisons. Poole filled in beautifully for Klay Thompson during the early part of the season, seizing the starting role and making the most of his opportunity. While his defense was a question mark, he more than made up for it on the offensive end, supplying timely buckets and an aspect of self-creation that supplemented the Warriors' fluid offense nicely. Poole will be a restricted free agent next season and the Warriors will undoubtedly make every effort to lock him up and solidify their future guard play.
Of course, it will not be easy as both Poole and Wiggins are coming off of standout seasons in which their market value increased exponentially. Lucky for Dubs' fans, the Warriors have one of the best ownership groups in all of the sports. Far too many owners say all the right things to gain the trust of a fanbase, but are hesitant to put their money where their mouth is. The Warriors' owners express their commitment to winning through their actions, always willing to spend deep into the luxury tax to give their team a chance to succeed at a high level. That will have to be the case this off-season as well, with Poole and Wiggins both commanding hefty extensions.
The Free Agents
Kevon Looney, Otto Porter Jr, Andre Iguodala, Juan Tuscano-Anderson, Nemanja Bjelica, Damion Lee, and Gary Payton II make up the Warriors' 2022 free-agent class. It is extremely unlikely that they re-sign them all, but the Warriors are expected to heavily pursue extensions for Looney and Payton II.
Looney was always a solid bench piece for the Warriors but this year, his interior presence was invaluable. Looney's teammates sung his praises throughout the season, highlighting his unwavering effort and professionalism. Looney had a great playoff run and made his presence felt in the paint, collecting an abundance of offensive rebounds to provide the Warriors with extra opportunities. He was also the definition of reliable, playing in all 104 games this year. He would be a hard man to replace.
Gary Payton II finally got his shot in Golden State after stints with four NBA teams and five G-League teams. The 29-year-old took after his father and made a living on the defensive end, frustrating ball-handlers and disrupting the flow of offenses. Payton II's athleticism shone in transition as well, the high-flying guard getting up for some rim-rocking finishes. He was a vital piece of the puzzle for Golden State and they would love to keep him around.